Previous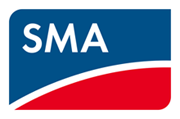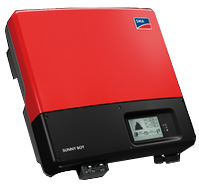 SMA:
SMA Solar Technology AG develops, produces and sells solar inverters and monitoring systems for photovoltaic applications. SMA is the world's largest producer in this segment and is the only vendor that has a product range with the matching inverter type for any module type and any power class. This applies for grid tied applications as well as island and backup operation.

The inverter is technologically the most important component in any solar power system: it converts the direct current generated in photovoltaic cells into alternating current suitable for the grid. In addition, it is an intelligent system manager, responsible for yield monitoring and grid management. SMA Solar inverters are characterized by a particularly high efficiency of up to 98.7 %, which allows for increased electricity production.

SMA's business model is driven by technological progress. Due to its flexible and scalable production, SMA is in a position to quickly respond to customer demands and promptly implement product innovations. This allows the Company to easily keep pace with the dynamic market trends of the photovoltaic industry and at the same time absorb short-term fluctuations in demand for solar inverters.

SMA Solar Technology AG is headquartered in Niestetal, near Kassel, and is represented on four continents by 17 foreign companies. This group of companies employs more than 5,000 employees (incl. temporary workers) and has been distinguished several times in previous years with awards for its outstanding performance as an employer.

Since June 27, 2008, the Company has been listed in the Prime Standard of the Frankfurt Stock Exchange (S92), and since September 22, 2008, the Company's shares have been listed in the TecDAX. In 2010, SMA generated earnings before interest and taxes (EBIT) of 516.8 million Euros from a turnover of 1.9 billion Euros. This corresponds to an EBIT margin of over 26 %.